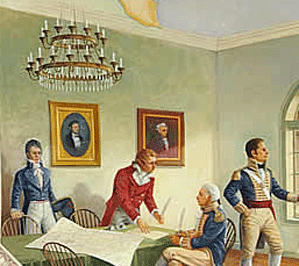 President Jefferson signs for the purchase of the Louisiana Territory
The Louisiana Purchase was the acquisition by the United States of about 530,000,000 acres (828,000 sq mi or 2,100,000 km²) of territory from France in 1803, at the cost of about 3¢ per acre (7¢ per ha); totaling US$15 million or ₣80 million. Including interest, America finally paid $23,213,568 for the Louisiana territory. The land purchased contained all of present-day Arkansas, Missouri, Iowa, Oklahoma, Kansas, Nebraska, Minnesota south of Mississippi River, much of North Dakota, nearly all of South Dakota, northeastern New Mexico, northern Texas, the portions of Montana, Wyoming, and Colorado east of the Continental Divide, and Louisiana on both sides of the Mississippi River, including the city of New Orleans. (The Oklahoma Panhandle, and southwestern portions of Kansas and Louisiana were still claimed by Spain at the time of the Purchase.) In addition, the Purchase contained small portions of land that would eventually become part of the provinces of Alberta and Saskatchewan. The land included in the purchase comprises around 23% of the territory of the modern United States. The purchase was an important moment in the presidency of Thomas Jefferson. At the time, it faced domestic opposition as being possibly unconstitutional. Jefferson purchased Louisiana because he felt uneasy about France and Spain having the power to block American traders access to the port of New Orleans.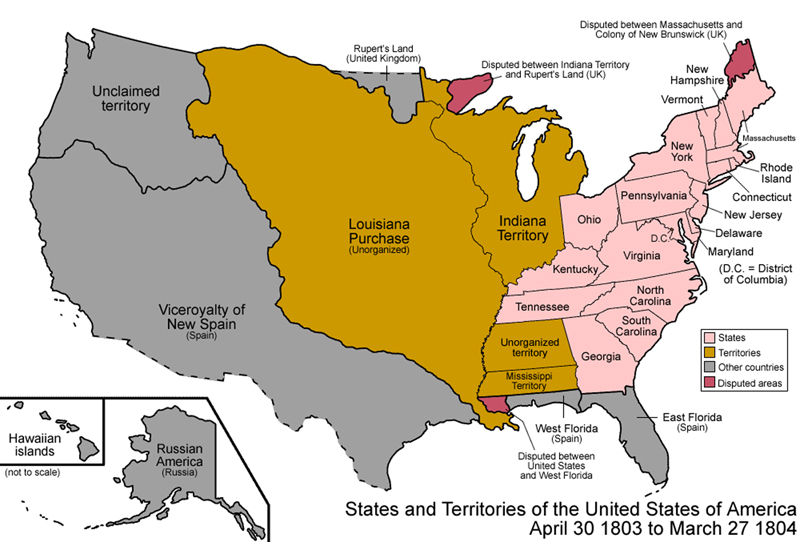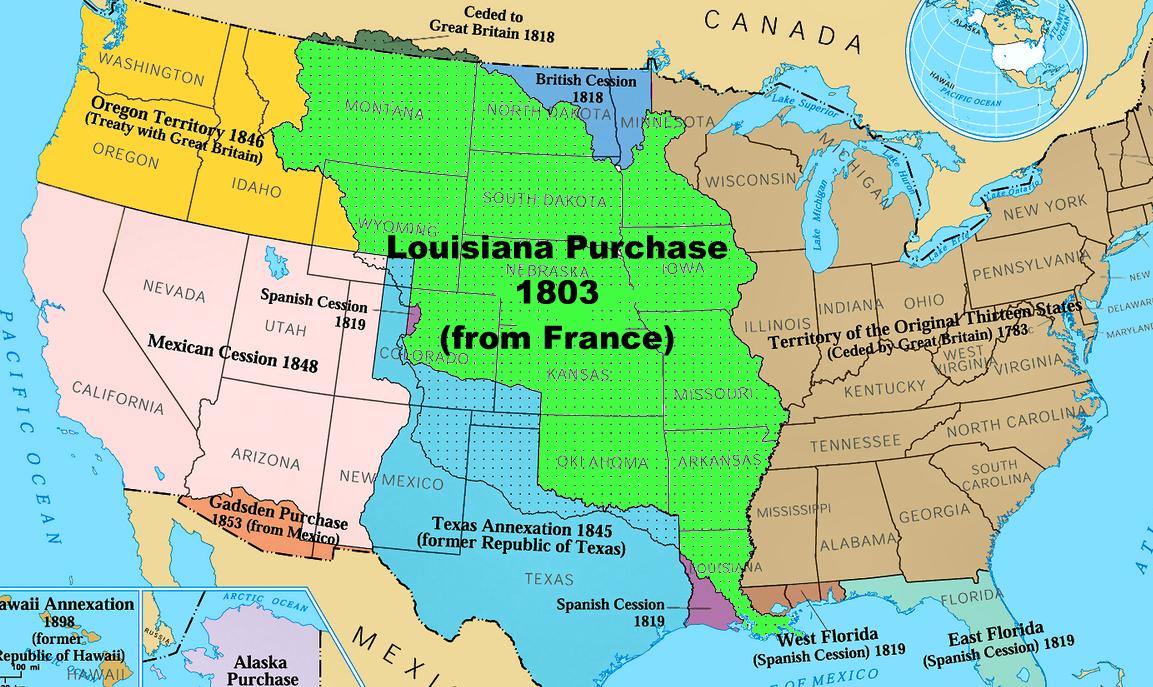 Documentation for the Louisiana Purchase
The Avalon Project - Online Documents and Addresses
U.S. Congressional Documents and Debates, 1774 - 1873 Annals of Congress, House of Representatives, 7th Congress, 2nd Session
Bicentennial Events
The Louisiana Purchase - A Heritage Explored A special project of Louisiana State University Library
Louisiana Purchase Bicentennial in Arkansas
Louisiana Purchase History
St. Louis World's Fair 1904
Arkansas History of the Louisiana Purchase (PBS video and narration)
Colorado
Webmaster note: All States and several foreign governments participated in some fashion in the 1903 Centennial events. However I have only provided available links to some states actually carved from the Louisiana Purchase. Illinois played a very important part in the colonization of Louisiana.
Louisiana Purchase Monuments
Arkansas-Louisiana Purchase State Park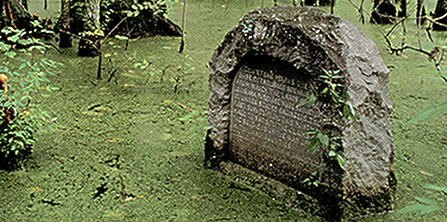 Louisiana Purchase Monument from the St. Louis Centennial in 1904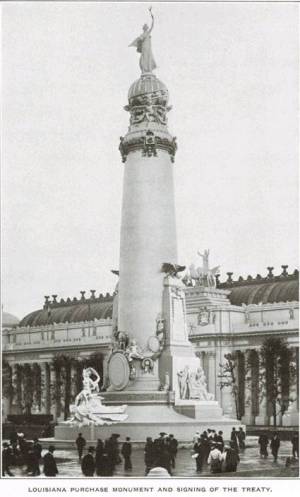 Please submit your articles and information.
This website is offered as a historical reference to researchers who are interested in the history and genealogy of Louisiana. It is maintained by Ann Allen Geoghegan and we are part of The USGenWeb Project and LAGenWeb Project which provide free genealogical information to the public. I want to thank all of the past contributors for their submissions. I also want to encourage anyone with a connection to Louisiana to consider submitting information that may assist other researchers in their efforts. You can contact me by clicking on the "Contact Us" button in the above menu.