4 generations
Submitted by Michele Derrough Smith
My Great-Grandparents were Barney & Ruth Austin Moses of DeRidder. Barney was the town vet for years & ask any old-timer & they will remember him with no problem. Believe me, when we have come to visit, all we have to do is say his name & they always have a story to tell about him. I have some pics of him & his family that I would like to share with your website.
I too am related to just about everyone in the parish. Like I mentioned, one set of Great-Great Grandparents were James Harry Moses & Octavia Simmons, another set was John Isaish Austin & Martha Shirley, another set was Benjamin K Stracener & Martha Wellman, plus I have Whitmans & Cooleys all throughout my lines!!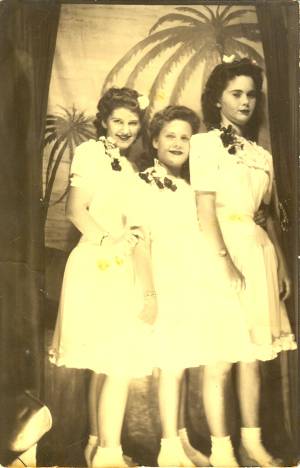 This is a photo of my Grandmother, JoAnn Moses Derrough, at the time of her high school graduation from DeRidder High School. She does not remember the year, but it is most likely the mid-1940's as she wed Freddie Derrough Sr in 1947. She is here with her 2 best friends on Graduation day. Left to right = JoAnn Moses, Gladys Corsey & Gladys Peters.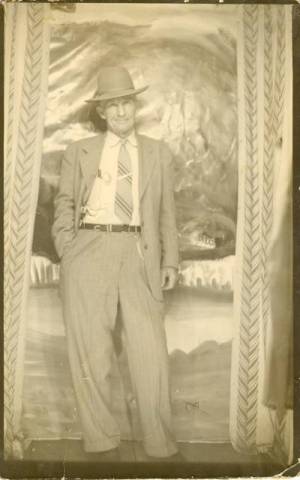 Barney Harry Moses, the son of James Harry Moses & Octavia Simmons. Born in 1890 & died in 1981. He married Ruth Austin in 1911. They had 11 children = Orville, John, Bill, Ralph, Dude, DeVaughn, Marie, Gladys, Ethel, Edith & JoAnn (my grandmother). He was DeRidder's vet for years, starting in the 1920's.