Singer High School Fire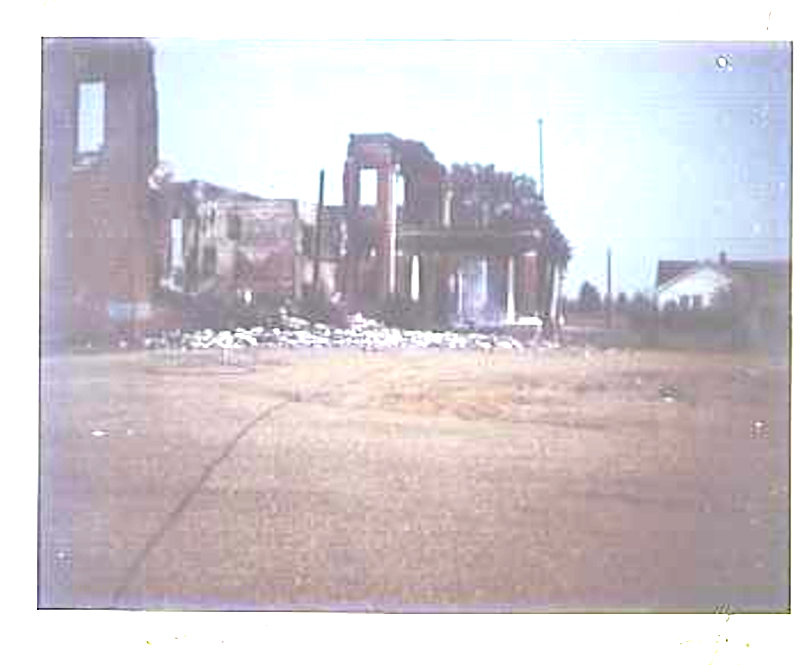 Beaumont Enterprise Aug 23, 1976
Submitted by Vera

SINGER - Arson is suspected as the cause of a towering fire that engulfed and destroyed the west wing of Singer High School early Saturday. The fire, which officials say closely resembled a similar blaze that destroyed the old school building two years ago, "was definately deliberately set", according to the Beauregard Parish Sheriff's office.

The fire reportedly began in the office of the principal and spread rapidly to other parts of the building. In all, twelve classrooms and the entire operational facilities of the high school were destroyed in the three alarm blaze, which began about 4:20 am. Units from DeRidder and Singer answered the call, which officials said came several minutes after the fire began.

DeRidder Fire Chief Everton Henry, who answered the initial call said "the smoke from the fire was so heavy that we figure it began a while before we got there." There were no injuries in the blaze.

John T Rudd, principal of the school, said at least $600,000 damage was done to the one-year-old facility, which was built after another suspected arson fire destroyed the former Singer High School building two years ago. As with this fire, the one a couple of years ago started just before the school term was to open, Rudd said.

The fall term was to begin at 8 a m today.
Besides the damage to the building, this fire also amounts to an extended vacation for students until the school board decides what to do." Singer (should be Rudd???) said. "This was really what I call a coincidence."

Fire Marshal Michael McLaughton, who visited the ruins early Sunday with Everton, said the arson suspicion stems from an alleged robbery that have occurred prior to the setting of the fire.

According to sheriff's deputies, an undertimed amount of money was missing from the principal's office after rubble was inspected. Police have no suspects in the incident.